>> colaboraciones >> cuece >> Dia_a_dia >> formacion >> Proyectos
"Education and Life Writing" Seminar Series
Epistolarity and Espai Hibrid (https://espaihibrid.udl.cat) are co-organisers of the Roehampton-Lleida Seminar Series "Education and Life Writing: Interdisciplinary Narrative Research". In these seminar series we discuss our shared interest in education and ego documents from an interdisciplinary perspective. For that purpose, we invite specialists on Narrative Inquiry coming from different fields within the Social Science and the Humanities. These seminars […]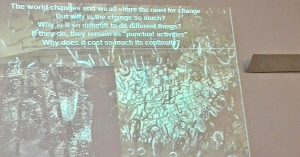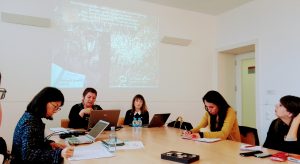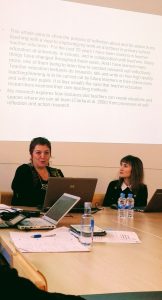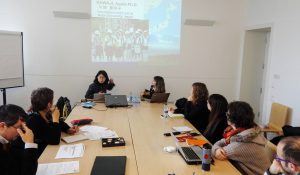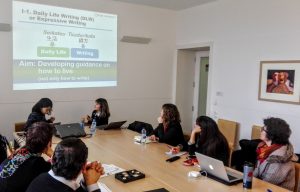 Epistolarity and Espai Hibrid (https://espaihibrid.udl.cat) are co-organisers of the Roehampton-Lleida Seminar Series "Education and Life Writing: Interdisciplinary Narrative Research". In these seminar series we discuss our shared interest in education and ego documents from an interdisciplinary perspective. For that purpose, we invite specialists on Narrative Inquiry coming from different fields within the Social Science and the Humanities. These seminars take place either in the Department of Humanities at Roehampton University, or in the Faculty of Education at Lleida University. You are cordially invited to participate in our seminars, either live or on-line. If you cannot travel to London or Lleida, in this section you will find the videos of each of these sessions. Feel free to write your comments. We will love to hear from you!
Lleida Interconnections", Meritxell Simon-Martin (Roehampton University) and Glòria Jové Monclús (Lleida University),
Ayako Kawaji (Kobe University).
Nuria Galitó and Alexandra Oriola. Venue: Arrels's school, Mollerussa.
Caren Sebastian, Johana Villarraga, Núria Galitó and Daniel Gutiérrez (University of Lleida).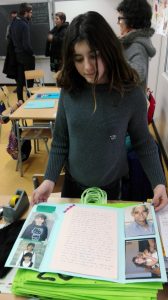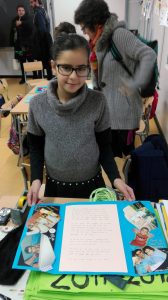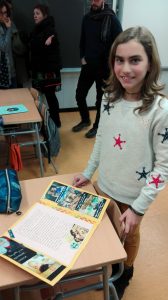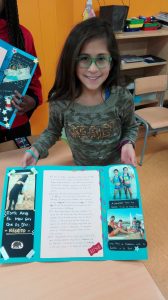 "How life writing rises at primary school. Children in the sixth grade of the primary cycle narrate their experience with life writing and their collaborative project with ACUDAM", Nuria Galitó and Alexandra Oriola. Venue: Arrels's school, Mollerussa